The Big Brother Titan (BBTitan) show that recently kicked off is at the moment the most talked about TV program currently airing both in Nigeria and South On Sunday 15, 2023, 20 new housemates were admitted into the BBTitan house a first of its kind 10 were Nigerians while the other 10 were South Africans Meanwhile, some of their senior BBNaija colleagues have come out to support to share their thoughts about having both Nigerians and South Africans together under one roof on the show Beauty Tukura and Doyin Davies of the Level Up house spoke to Legit.ng and shared their thoughts on who they think would win the BBTitan show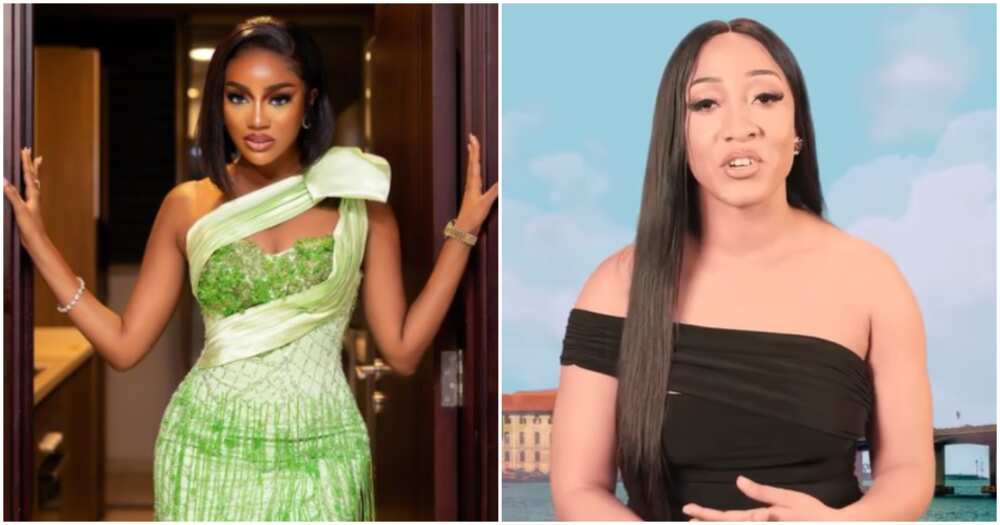 The Big Brother reality TV show is regarded by many as the biggest television game competition to ever grace the African screens.
No platform has given more average people the opportunity to become overnight celebrities like the Big Brother reality TV show.
However, the current show took a different twist as it is a combination of Nigerian contestants and South Africans. Even though, when the show was about to kick-start, some people tagged it as a premeditated plan by Nigerian politicians to distract the youths ahead of the upcoming elections.
Though it had a slow start, the BBTitan Show has begun to spark attention. Legit.ng in its bid to get the opinion of past Big Brother Naija stars about the ongoing BBTitans show, we reached out to Doyin Davies and Beauty Tukura.
The two stunningly beautiful former housemates had quite a few to say about the BBTitans and what they expect from the show.
When we asked Beauty what she thinks of the BBTitan show, she said: "I think I love all the housemates already, I love their energy. You can tell that they are ready to play the game, and they know what they're doing. I think there's going to be a lot of drama, and it is going to be very entertaining. It would choke, asin e go choke." Meanwhile, Doyin Davies noted she expects the housemates on the Titans show to be a lot bolder with their actions, while also noting that expects a lot of drama as well.
"Because it is a mix of South Africans and Nigerians, I think their actions are going to be a lot bolder than ours so I expect drama.